Our Patients Love
The Chiropractic Health Center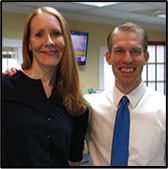 "I was in the service industry for 10 years. The physical nature of the job took a toll on me. I have had chronic shoulder and neck pain for the last 10 years even though I am no longer in the industry. I had to take pain pills every day. My husband recommended I see a chiropractor when the pain got to be too much. I am a new person since seeing Dr. Birchler. I am standing taller. Feeling better has improved my posture at work and in the car. I could not imagine my life now without adjustments."
-Ann K. – Beaver Falls, PA

Amazing Results
I had amazing results on first visit. The facility is spotless and is so efficient no long wait. Dr explains everything so thorough and takes time to explain in detail your diagnoses and treatment. A very welcoming experience.
-Kellie G.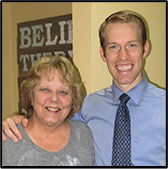 I have my life back and it affects everything!
"I felt like I had become an invalid, which was also making me depressed. I had chronic neck pain and pain between my shoulder blades for the past 10 years. Friends suggested I come to The Chiropractic Health Center. It was great advice and a great decision on my part to come. I am thrilled to say that today I have no neck pain and the pain I suffered with for 10 years between the shoulder blades is gone!! I have my life back and it affects everything! I am enjoying things I haven't been able to for years."
-Dawn – Beaver, PA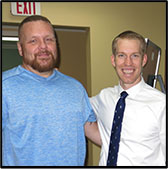 I could not stand up straight…
"My pain was so bad in my lower back, leg and foot that I could not stand up straight. I had gone to another back doctor with little success. Since coming here I can now run, lift weights and more importantly, stand up straight again!"
-Dennis – Alquippa, PA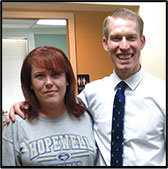 "I had been experiencing neck, lower back, and mid-back pain for years making sitting, standing, or walking for long periods nearly impossible. Straightening up after sitting was a challenge. I had gone to another chiropractor previously, but the pain returned once treatment was completed. I am now able to sit and stand for longer periods of time and recovery from pain experienced occurs much faster. My daily commute is bearable and I am able to perform my job (as a teacher) much more successfully."
-Stacy – Alquippa, PA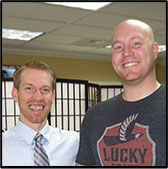 My pain level went from an 8-9 to a 1
"I had extensive lower back pain that made it difficult to stand for long periods of time or even sit in most positions. This had lasted for months and physical therapy had no effect. My pain level went from an 8-9 to a 1. My range of motion and overall quality of life have improved immensely. I can finally do the activities I enjoy again, like playing basketball and weight lifting!"
-James – New Castle, PA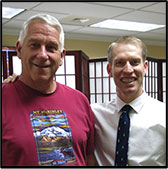 I regret not seeking chiropractic help sooner…
"Over a number of years both of my shoulders developed severe pain that restricted my ability to lift my arms above my head. My self-diagnosis was that my rotator cuffs were worn out due to the thousands of push-ups I had done during 30 years in the Army. As I was contemplating beginning the process towards the surgery I believed was inevitable, my wife encouraged me to give chiropractic correction a try. Before that step I did talk with my family care physician who recommended physical therapy—a step that provided some relief due to the muscle strengthening—relief that was temporary in spite of continuing the exercises.
Continue reading John's story…
Over the course of four months of treatment, I regained complete mobility in my shoulders. The problem was in my neck and back. As treatments progressed I gained a much greater range of motion in my neck and arms. The pain in my shoulders was relieved and I am now able to lift my arms easily above my head. If I had followed my first instinct and sought a surgical solution, I doubt it would have made any lasting difference at all. I regret not seeking chiropractic help sooner. The difference from before treatment to now is remarkable. The only thing I haven't tried is pushups—I don't plan to either."
-John – Beaver Falls, PA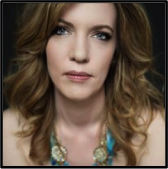 "Very friendly and accommodating staff! You will never be rushed or made to feel like another number like many offices can do. At the Chiropractic Health Center you are a person not a number and they take the time to explain everything to you and work with you in whatever way you need. They don't just offer physical help, they offer hope! I have already learned so much in my short time as a patient here and I am excited to continue learning and healing."
-Sara – Elwood City, PA


Dr. Birchler is very friendly and professional…
"Staff is extremely friendly and helpful. I went to the Chiropractic Health Center after an auto incident, and Dr. Birchler was key to my recovery from neck issues. I now have a much greater range of motion without pain. Dr. Birchler takes a natural approach to healing & recovery and health in general. They made me feel very comfortable as I didn't have to remove clothing for examination and adjustments. The Chiropractic Health Center does more than just chiropractic care – health and wellness too. The office is bright and clean, and self-pay is very affordable. I highly recommend them!"
-Chad Quinlan – New Brighton, PA


Changed my life, in such a positive way, and I'll be forever grateful…
"I have been working with Dr Birchler as a nutritional and chiropractic patient for a couple months now, and I absolutely love him and the entire staff! He has helped me when my health had reached the lowest of lows, and I felt like I had nowhere else to turn. He taught me how much the food we eat impacts our body and life. And he does it with no added pressure, no guilt, and in a super positive environment. He has changed my life, in such a positive way, and I'll be forever grateful. The whole staff is amazing, and so caring. Today they even helped me celebrate a huge hurdle I have overcome with my health! I would recommend this place to anyone and everyone! They are so Worth the 45 minute drive I make twice a week!"
-Rose S. – Harmony, PA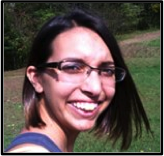 "I would just like to share my positive experience that I have had with The Chiropractic Health Center. On December 8, 2013, I woke up in the morning and turned my head to the left which sent the room spinning. I started going to get adjusted in I would say April or May of 2014 and have been going since!
Dr. Birchler is so knowledgeable in what he does. He takes the time to explain what he is looking at and makes you aware of your body and how it is working and should be working. Every time I get a head/sinus cold I get fluid in my ears which causes me to become dizzy. I simply schedule an appt. at The Chiropractic Health Center and they can see me right away! So thank you to Dr. Birchler and all of his friendly staff who really care about my wellbeing!"
-Tina – Ambridge, PA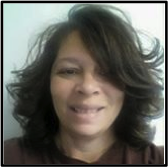 "I have had neck and hip pain and headaches for as long as I can remember. Just the initial adjustment made a huge improvement. I cannot wait till we are further in to the treatment plan to see how much better I will feel."
-Lisa – Beaver Falls, PA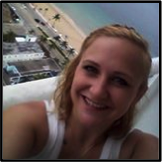 "Amazing staff and a doctor concerned with your whole health!"
-Bri Kovacs – Beaver Falls, PA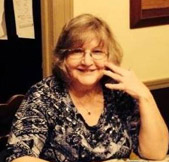 While tutoring students throughout Beaver County, I would carry my laptop and an over the shoulder bag loaded with books. My shoulder became stressed and injured. It was so very painful. I was shocked at how much it hurt. Dr. Birchler worked on my arm and shoulder and gave me exercises to do every day. In no time, I was much better. I learned not to overstress my joints and muscles by listening to his advice. I couldn't believe how much better my shoulder felt.
Some months later, I injured my elbow. Again, I had intense pain. Dr. Birchler worked on my elbow in his office and again gave me exercises to do daily. It took a few visits and I was soon feeling much better. As a matter of fact, I suddenly noticed my elbow was free from pain. I also have had problems with my neck, the injury to my neck came from childbirth and every now and then it would resurface. I had regular adjustments to my neck from Dr. Birchler. I had another doctor adjust my neck in Dr. Birchlers absence and it was not a good experience.
Dr. Birchler is so gentle, I immediately noticed that the other doctor just wasn't the same. I came to appreciate Dr. Birchler's adjustments much more. Another thing I did notice when I was having regular adjustments is that I became much more limber. I could move around more easily. I am happy that Dr. Birchler is back in our area!
-Caroline Shaw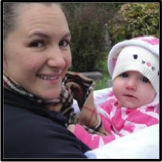 My 3 year old fell down some stairs and Dr. Birchler saw her right away, over the weekend! He was very reassuring and took great care in adjusting her. I highly recommend him for Pediatric Chiropractic care. Thank you so much, Dr. Birchler!
-Frankie Stahl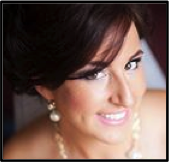 "Love Dr. Birchler and his staff and everything they stand for. Not only do they take care of your chiropractic needs but they provide health and nutritional balance."
-Marlaina – Chippewa, PA

I feel like Dr. Birchler explained everything in very understandable terms and demonstrated genuine concern for my well-being. It is a very professional office from top to bottom and has a very relaxed, clean environment. They made a convenient schedule change to get me in right away and scheduled my appointments in a very customized convenient way! I have been to a couple different Chiropractors and the "TCHC" is by far the best. A modern well equipped building, personable and professional staff, and actual relief from my back pain is why I give this business 5 out of 5 stars.
-Charles Shaw

The Chiropractic Health Center Reviews | (724) 384-0410